Redefining
"Run of the Mill"

Our Workshop
Wilson Quality Millwork
The workshop of Wilson Quality Millwork in Elkins, WV, is a clean, well-organized 30,000 sq. ft. facility. Here, some of the finest skilled craftsmen in the industry apply time-tested traditional techniques with the latest innovations in technology. Exceptional woodworking demands the use of precision equipment. This investment allows us to produce millwork with efficiency – without sacrificing accuracy or quality.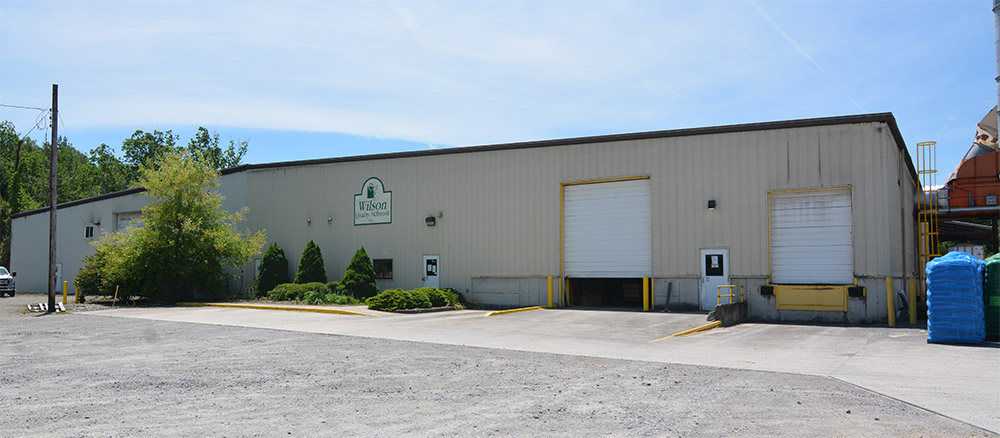 From Raw Materials to Finished Moulding
Wilson Quality Millwork is one of very few remaining facilities with the capability to process raw lumber, mill to profile, and finish all in one location. This allows our customers to retain complete control of the product from design to picking up the final millwork primed, painted or stained, and ready to install. We source our Appalachian hardwood from West Virginia, Pennsylvania, and Ohio. Our premium-grade exotic woods are imported from reputable international suppliers.
Our Equipment
Our moulding department has the ability to produce the highest quality mouldings and casement at a fair price as a result of our investment in the most exacting equipment in the world. From the German engineering excellence of Weinig to quality US-made equipment, we offer exceptional solid wood processing to deliver the quality our customers demand. The current equipment lineup features a wide range of solid wood processing equipment including:
2 Weinig Moulders
Weinig Unimat 2000
Gang Rip Saw
Diehl Rip Saw
Glue Wheel
Wide Belt Sander
Numerous Standalone Machines & Specialty Equipment
Our equipment offers virtually limitless customization capacity and we continually expand our technical capabilities. If you have a question about what Wilson Quality Millwork can do for you, please call us: (304) 636-9096.

Our Technology
Wilson Quality Millwork invests in both state-of-the-art machinery and software. We are proud to be a regional leader in production capability and competency. Our craftsmen utilize advanced CAD software which allows for seamless, instantaneous communication to bring our customers' ideas to life on our CNC machine. This significantly decreases the possibility of errors and lost time for precision millwork that is consistently among the finest in the industry.
We are able to make scalable drawings and produce templates of any custom design with a superior level of efficiency. When it comes time to translate a custom project from concept to creation, our in-house knife-grinding specialists produce the custom profile knives for the project with the closest possible tolerances in the industry. Our control of the entire system from beginning to end helps ensure that we are able to meet all of our customers' needs with accuracy and according to specifications.
A Note About Character
Here, we use hands-on equipment, we value our employees, and we are committed to working with integrity. Over six generations in the wood industry, we have learned that cheaper and faster is generally not good business practice. We do not and will not have any interest in using automated equipment that produces bland "cookie cutter" results and takes the craftsman out of the process. Most often machine automation appears tasteless, lacking character, devoid of soul – and this is evident in the spirit of the final product. Our most treasured "equipment" is the talent of our professional team of wood craftsmen – without them, there would be no character in our products or spirit in our workshop.
Our Production Capability
Wilson Quality Millwork is well equipped to handle both smaller short-run orders and extensive large-run orders with exceptional efficiency. Our Weinig Hydromat delivers the highest precision at speeds of up to 33 m/minute for rapid turnaround on the largest projects such as whole-house trim packages, townhomes, extensive historic district renovations, and planned community projects. Our Weinig Unimat offers convenient flexibility for smaller projects.
THANK YOU FOR CHOOSING WILSON QUALITY MILLWORK!