Redefining
"Run of the Mill"

Custom Solid Hardwood Bowls
Wilson Quality Milwork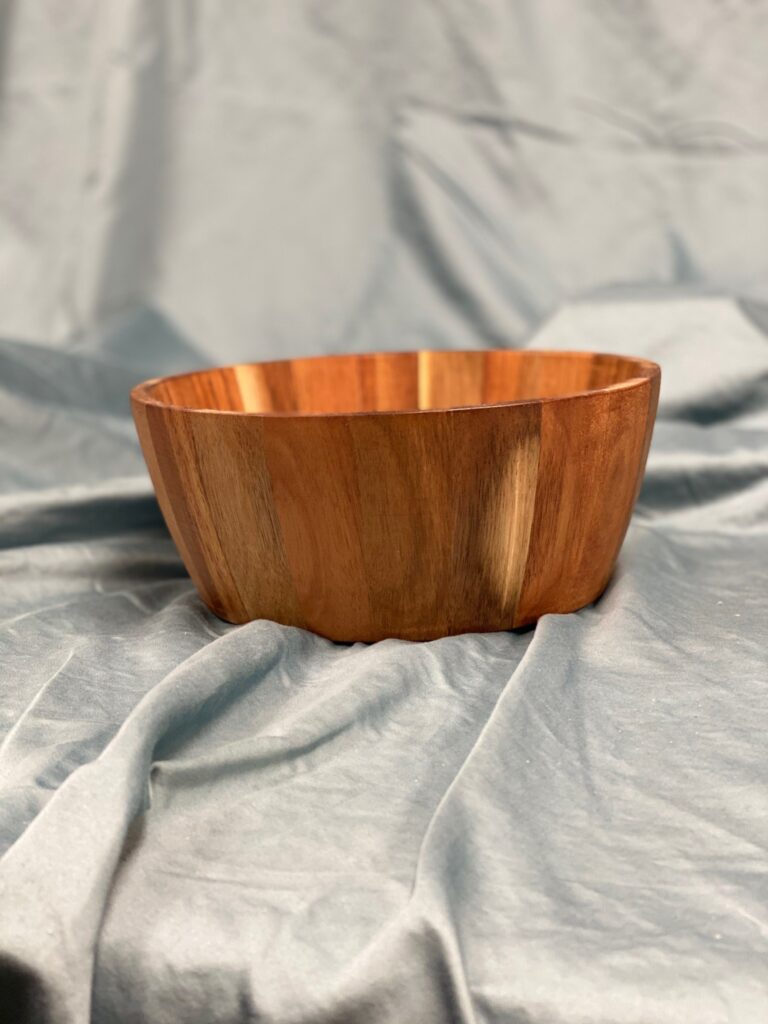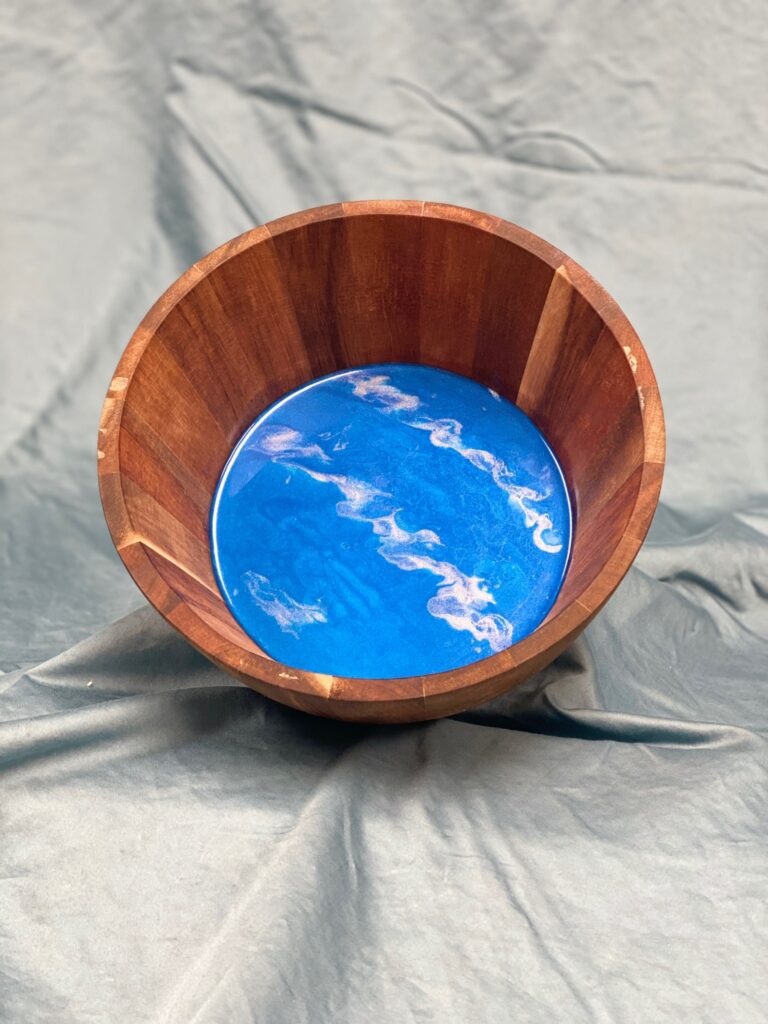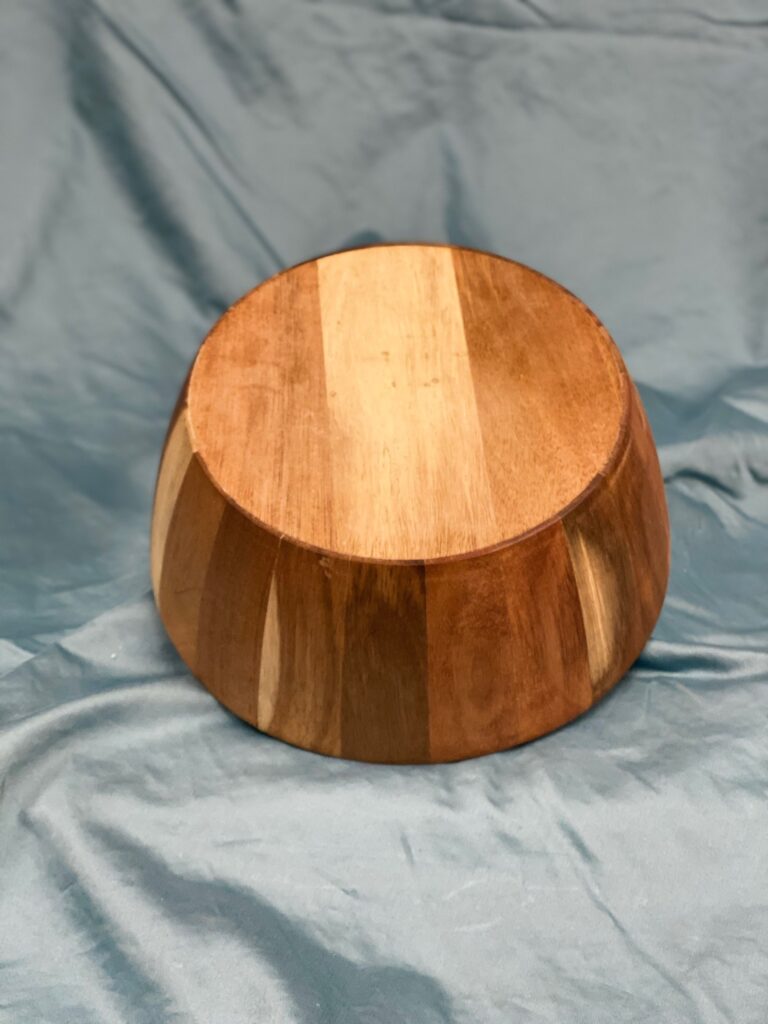 Our solid hardwood bowls make a striking addition to any table, office desk, or breakfast nook. Present a custom-designed bowl in your choice of wood species for a one-of-a-kind gift for someone special. Choose from Walnut, Cherry, Teak, Maple, or any other beautiful domestic or exotic wood species you prefer. Our segmented and hand-turned bowls are centerpiece-quality, artisan crafted works of utilitarian art made from real Appalachian hardwoods. Choose from the popular bowl options below, or submit a request for our craftsmen to create an impressive piece to meet your needs. To add the beautiful warmth and comfort of solid wood to your home or business anywhere in the continental United States, contact Wilson Quality Millwork: (304) 636-9096.
Traditional Wooden Salad, Dough and Serving Bowls
Prepare, serve, and display a variety of foods with a traditional solid wood bowl from Wilson Quality Millwork. We handcraft beautiful, functional wooden bowls for our families, as well as our customers. Since the beginning of recorded history, a well-oiled wooden bowl has been preferred for rising dough due to its insulating properties. Many also prefer to prepare and serve up a big, hearty salad in a handsome, classic wooden salad bowl. In addition, there is just something wonderfully warm and welcoming about displaying an abundant offering of fresh apples, bread, or candy in a big centerpiece bowl!
Choose the Best Wood for Your Application
Preferred woods for durable food service use include:
Cherry
Maple
Black Walnut
Teak
Acacia
Olive
Although beautiful, we do not recommend Beech, Oak, and Birch for food-related applications. These are suitable options for presentation and display-only bowls.
Live Edge & River Epoxy Bowls
Showcase your appreciation for traditional old world style with a rustic live edge bowl. Take your interior design to the next level with a rustic-modern hybrid river epoxy design. From minimalist to extravagant, our skilled craftsmen create custom hardwood bowls to bring a dramatic statement to your space.
Before You Order
Discover the Unique Properties of Solid Wood
Wilson Quality Millwork is committed to providing the highest quality domestic and exotic solid wood products for our valued customers. Like all natural materials, wood has inherent variations in color, texture, shadow, tone, porosity, and grain pattern. As a natural forest product, each piece has a character of its own which, according to species, may include knots, burl, black lines, mineral composition variations, and/or other disparities over which we have no control. By its very nature, no two pieces will ever be an exact match. In addition, all natural wood products will darken and/or display color changes over time at various rates according to species. These variations should be anticipated.
At Wilson Quality Millwork, we celebrate these natural variations and the warmth, beauty, and artistic flair they provide – and our products are intended to be enjoyed by those who likewise appreciate these qualities.
Thank you for your interest in Wilson Quality Millwork!
Order a Custom Solid Wood Bowl
Bring the warmth and beauty of our authentic, traditionally crafted, solid Appalachian hardwood bowls to your home! Let us know your design preferences and our skilled craftsmen will get to work for you right away! Free shipping is available throughout the continental United States. To learn more or place your order directly, please call Wilson Quality Millwork at: (304) 636-9096.
How to Wash and Care for Your Solid Wood Bowl
Solid hardwood bowls are simple to care for. However, please note that wood is a porous material and therefore NOT dishwasher safe. Do not allow water to stand for any length of time in your wooden bowl.
To clean, apply a small amount of mild soap and water, wipe, then hand dry. After each use, apply a food-safe oil, such as coconut, olive, or sunflower. If you do not plan to use your bowl regularly, we recommend mineral oil, as food-based oils can turn rancid if left stagnant, potentially imparting an unpleasant taste. With proper care and simple maintenance, your bowl can retain its beauty and serve you indefinitely!