Redefining
"Run of the Mill"

Commercial Services
Wilson Quality Millwork – WV
Wilson Quality Millwork offers a full range of quality commercial millwork services for our valued commercial customers throughout West Virginia – and we make it easy to order exactly what you need. Just let us know the specs and we'll get started right away. Call to learn more or request a quote: (304) 636-9096.
Custom Solid Wood Products
Custom Store Displays, Shelving & Retail Fixtures
Building Supplies
Serving Architects, New Home Contractors, Remodeling Contractors, Business Owners, and Historic Preservationists
Preconstruction Services
Contact us before your project begins to save time, money – and aggravation. We will work closely with you and/or your property or homeowner client to ensure that we are all in agreement and communicating effectively with each other. By reviewing the 3-D CAD designs, concepts, pricing, and other relevant concerns in advance and obtaining solid clarification, we can help ensure your project is delivered on time and on budget – to a happy, satisfied customer. Let us help you make your client's dreams come true.
Historic Reproduction
Restoration and Rehabilitation Millwork
Historic homes demand special attention. As a guardian of history, it is important that you select the materials for your restoration or rehabilitation project carefully. Wilson Quality Millwork has the requisite level of skill, knowledge, and experience to assist you. We have transcribed and reproduced an extensive range of historic moulding profiles for period homes, banks, private clubs, government and commercial buildings in styles ranging from Colonial and Greek Revival to Gothic, Shaker, and many, many others. It is likely we already have the knives to cut your trim in our shop, sharpened and ready to go. If you need a profile we haven't cut knives for yet, that is no problem at all. We custom grind our own knives on site with exceptional precision to within a few thousandths of an inch and can provide the exact pieces you need in any quantity.
Custom Architect and Builder Services
Our commercial services encompass all aspects of custom residential and commercial architectural, structural, and interior design. At Wilson Quality Millwork, we take great pride in producing the finest custom carpentry and architectural millwork in beautiful solid hardwoods for some of the most prestigious historic, vintage, and modern homes and buildings. We are firmly committed to planning and executing each order with thoughtfulness to preserve the integrity of your project.
"Music is liquid architecture; Architecture is frozen music."
― Johann Wolfgang von Goethe
From one piece of replica window trim to an entire series of high-end, custom sequenced, architectural paneling with a unique profile designed to accentuate each space and transition; you can rely on our skilled craftsmen to elevate your project with an impressive level of expertise.
Why Choose Wilson Quality Millwork?
At Wilson Quality Millwork, our skilled architectural designers and woodworking technicians have the experience to design and build exactly what you need – with timely efficiency. Now in our 6th generation serving the construction and building trade, we know what it takes to provide the results you want for your clients with attention to detail that satisfies the highest standards in the industry. We invite you to learn more about our team, facility, equipment and production capacity online or contact us with any specific questions or concerns you may have.
Contact us about your project: (304) 636-9096.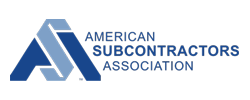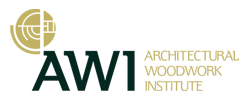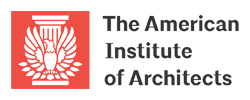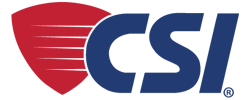 Endorsed by the American Subcontractors Association (ASA), the American Institute of Architects (AIA),
and the Construction Specification Institute (CSI)