Redefining
"Run of the Mill"

Hunting Blinds
Comfort & Concealment Structures for Rifle & Bow Hunters
Wilson Quality Millwork carries a variety of quality hunting blinds. Crossbow and firearm hunters can steer clear of the elements and extend the hunting season with our selection of premium and budget blinds designed for archery and firearm-based hunting. Like all the products we offer, these structures are built with comfort, performance, and value in mind.
SHADOW HUNTER BLINDS
Strong Aluminum-sided Structures
Multi-layered Camouflage
Insulated for Superior Comfort
Built by Hunters for Hunters
Made with Care in the USA
Bag Your Trophy in Total Comfort
Whether you're a first-time deer hunter or a seasoned outdoorsman, Shadow Hunter blinds hit all the right marks for comfort. Stay warm and dry despite rain, snow, sleet, and frigid temperatures so you can focus on your best shot. Blend in with your surroundings without the hassle and dangers of climbing trees for a safer and more enjoyable hunting experience.
Upgrade Your Hunting Performance
Our Shadow Hunter hunting blinds are available in several sizes, making them ideal for everyone from the solitary hunter to small hunting parties. Rifle and bowhunters alike will appreciate these discrete covered structures for their spacious interiors that offer room to move around. These premium hunting blinds also help conceal telltale human scents and sounds for a more effective hunt. You can also stalk and bag your target with precision thanks to various features with options including shooting rests, strategically designed access windows, and proven effective modern camouflage designs.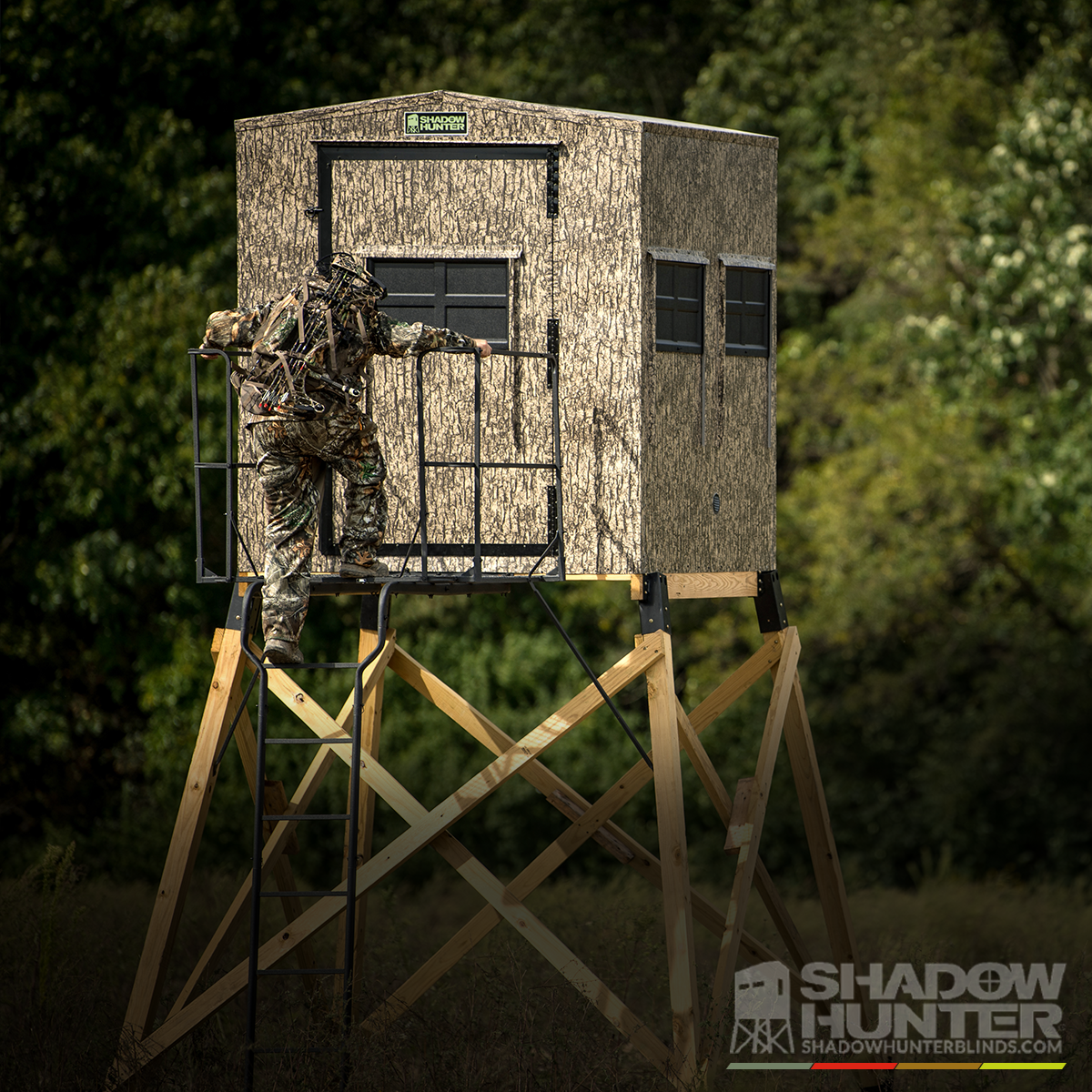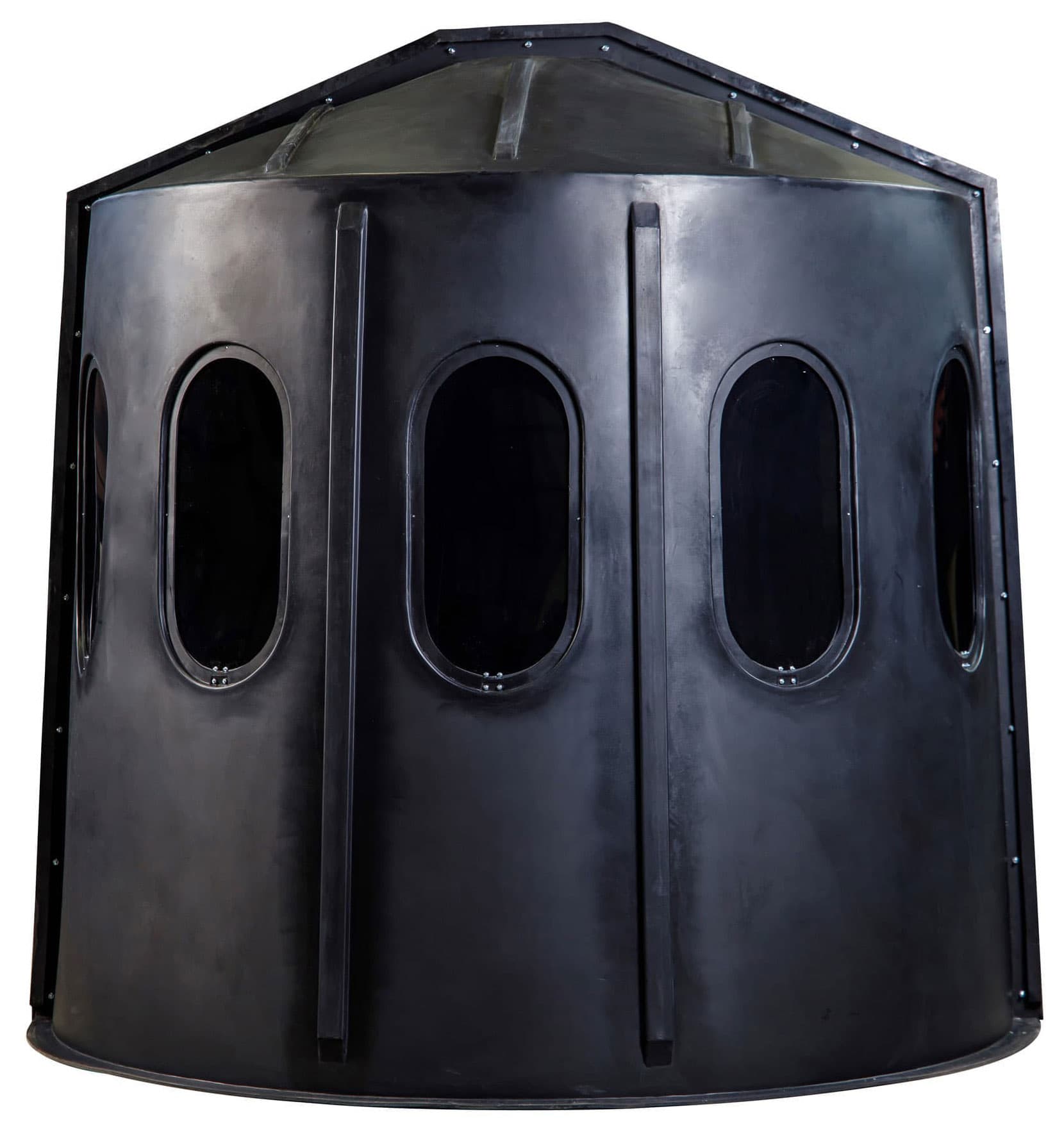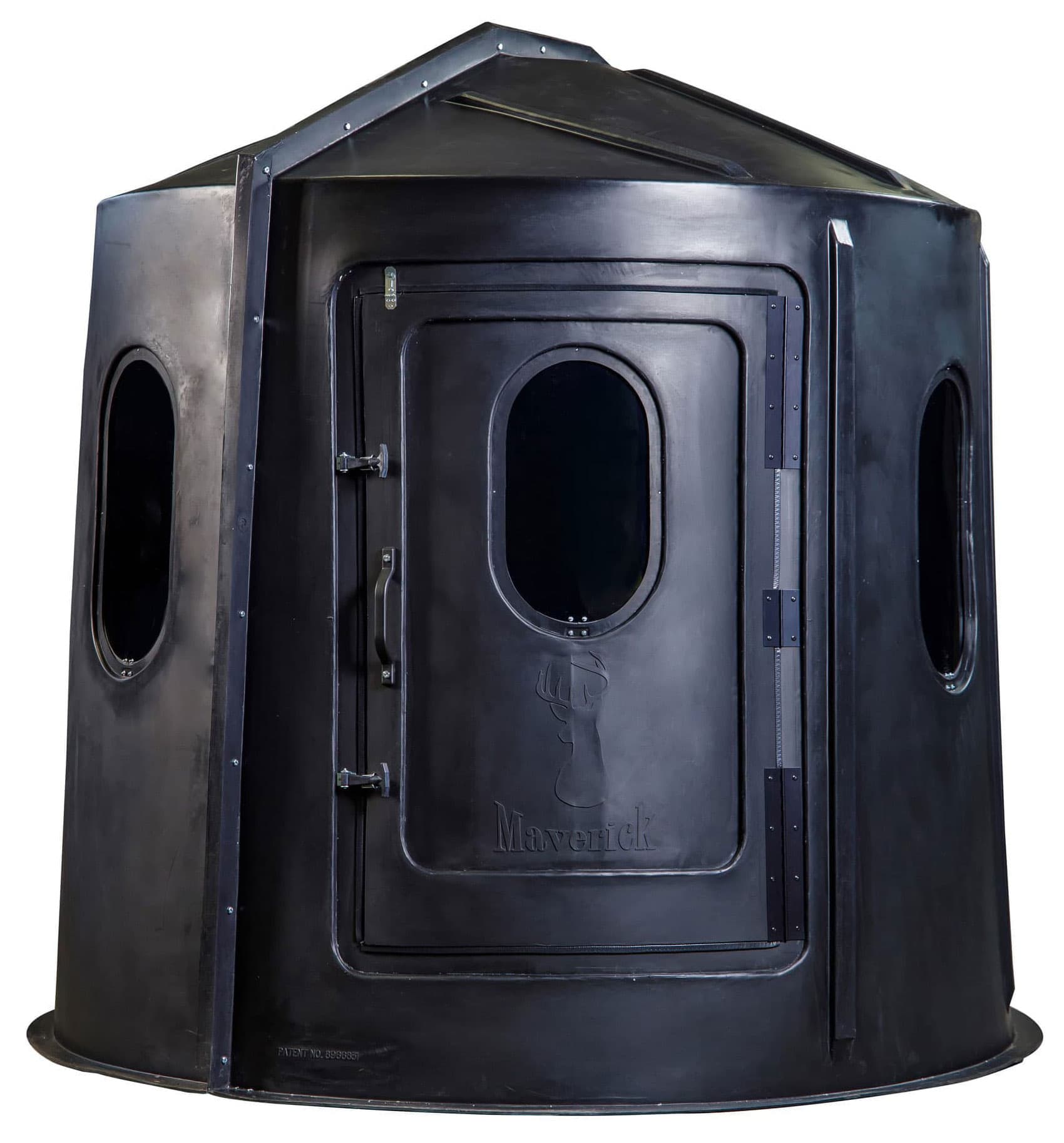 MAVERICK BLINDS 6-SHOOTER
Durable 2-pc. Rotomolded Polyethylene Structures
Dimensions: 6′ 6″ Diameter x 6′ 3″ Tall
Weight: 125 lbs.
Available in Black, Brown & Green
UV-Stabilized and Paintable
No Annual Set-up/Take Down
360 Degree View
Clear or Tinted Window Option
Includes: (8) Vertical 10" x 22" Plexiglass Windows
(1) Vertical 10" x 18" Plexiglass Window in Door
30″ x 44″ Door with Slide-lock Seal
Rainproof 2" Overhang at Connections
You Can Have It All with This Budget-friendly Blind!
Wilson Quality Millwork offers an exceptional value option with our Maverick Blinds 6-Shooter model. This spacious blind is easy to transport and assemble for comfortable concealment and weather protection for one or two hunters. Thanks to its durable UV-stabilized construction, the 6-Shooter is designed to provide shelter for many years of hunting enjoyment and there is no need for annual set-up and takedown. Simply anchor it to your platform or the ground with the included 2" bottom flange. A comfortable hunt has never been simpler – or more affordable! Be sure to register your blind to take advantage of Maverick's 10-year limited warranty and lifetime manufacturing and workmanship warranty.
Buy Professional-grade Hunting Blinds in Elkins, WV
Call or Visit Wilson Quality Millworks
Make this the year you add a professional-grade hunting blind to your arsenal! Contact us or stop in to see which hunting blinds we currently have in stock, learn more, and purchase any of our available models. Call Wilson Quality Millworks at (304) 636-9096.