Redefining
"Run of the Mill"

Custom Designed Gifts
Solid Wood
Give a gift they won't just appreciate – give them something they'll ADORE.

Up your gift game. Celebrate with a custom-designed gift that fits their lifestyle in beautiful solid wood.
Because home is the final destination, this is our focus.
Fresh Ideas. Timeless Impressions.
When shopping for someone who already has everything, choosing a meaningful gift can be a real challenge. At Wilson Quality Millwork, we understand – and we're here to help. We process your input to design and create timeless, custom heirloom-quality furniture and accents in solid exotic and Appalachian hardwoods that are designed to impress.
Celebrate With Personalized Solid Wood Creations
Whether for a birthday, holiday, or any day, browse our site and contact our craftsmen and let us know what we can create for you. Our workshop is well-equipped to create and personalize just about any solid wood item you would like.
Live Edge and River Tables
At a loss for something truly magnificent? We recommend our specialty – Live Edge Tables and River Tables.
They. Are. Amazing.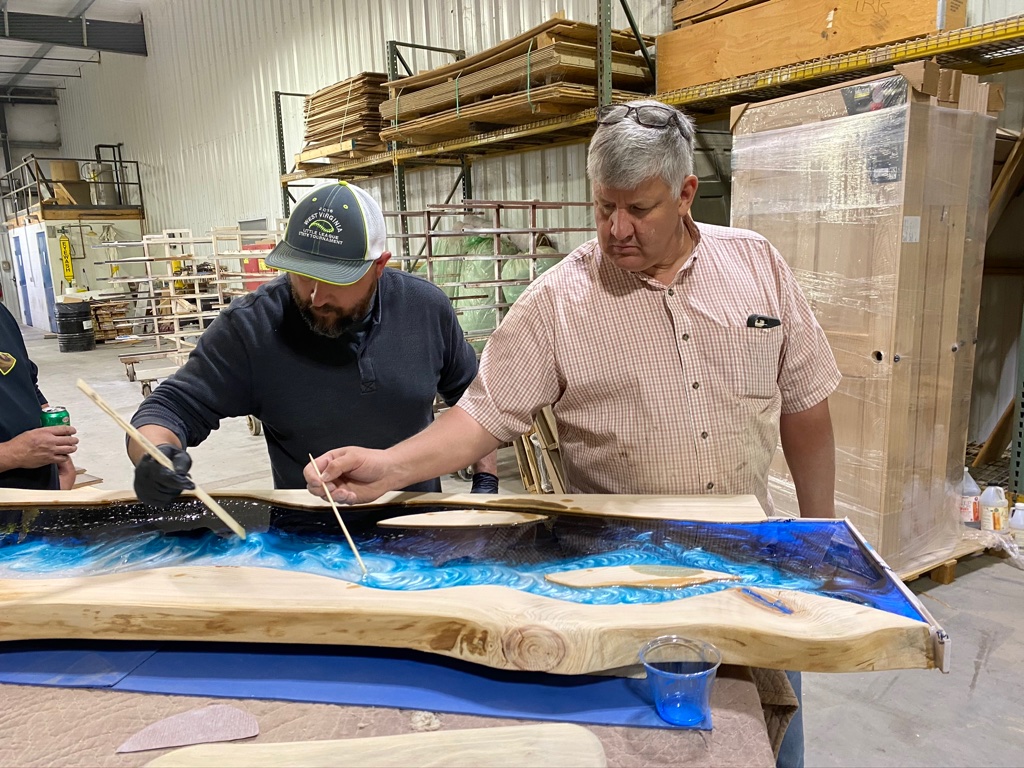 Gift Ideas
Memories
If you are celebrating a life accomplishment or significant event, such as a wedding, graduation, or anniversary, we can encase special photos and mementos in a beautiful memory table for dramatic impact. If you prefer, we can prepare the shadow box in such a way to allow you to insert your private memories at a later time.
Military
Salute your favorite soldier, sailor, or airman with a custom solid wood display unit of the finest quality. Choose any size from small to grand for a distinguished exhibition of medals, awards, and other important regalia.
Family
Design a custom piece with meaning – and style of the highest quality. We create heirlooms in fine domestic and exotic hardwoods for posterity. Please consult with our craftsmen for details and recommendations for longevity.
Business
Celebrate a new endeavor, launch, or accomplishment with an impressive hard slab conference table or allow us to create a personalized piece complete with logo.
Art
Looking for an amazing piece of 3-D art for someone special? See what we have to offer!
Foodies
Give a gift your culinary-inclined friend will appreciate and use regularly! Our professional-grade butcher blocks and cutting boards can be incorporated into a table, island, or countertop design – or stand alone for maximum versatility.
Want to create the object of their desire? We can help. Bring your ideas or just let us know what you're thinking and we can go from there. Contact the craftsmen of Wilson Quality Millwork to learn more or get started: (304) 636-9096.