Redefining
"Run of the Mill"

Historic Moulding
Wilson Quality Millwork – WV
Wilson Quality Millwork can produce virtually any custom historic trim, casework, or moulding you need. We work hand-in-hand with restoration professionals, architects, contractors, property and homeowners throughout West Virginia to recreate residential and commercial styles of historic casing, baseboard, crown, chair rail, and other trim to meet the requirements of your period restoration work.
Our Previous Historic Renovation Projects
Our team of 6th generation master carpenters and skilled craftsmen has earned a reputation as dedicated period restoration experts while designing and producing trim for several historic renovation projects. We take great pride in helping to restore the original integrity of some of the most architecturally significant homes and buildings ever constructed.
Beverly Historic District
Beverly, WV
Hardy County Bank
Moorefield, WV
Graceland Mansion
Elkins, WV
Sunrise Mansion
(The MacCorkle Mansion) Charleston, WV
Lightburn's at Stonewall Resort
Roanoke, WV
Casino at The Greenbriar
White Sulphur Springs, WV

Our Commitment to Stewardship
of Historic Homes and Buildings
Wilson Quality Millwork is dedicated to upholding the virtues required to be a successful part of your historic restoration team. We hold a sincere appreciation for the role of historic architecture in our communities and society. We have a strong sense of commitment to integrity and time-honored craftsmanship, attention to detail, and community values such as mutual respect, trust, and honest work. We feel bound to competently fulfill our stewardship role when working to restore the heart and soul of treasured historic homes and commercial buildings.
The Wilson Family Offers Six Generations
of Craftsmanship Experience
Because the level of craftsmanship and quality of materials used to construct even the most modest historic home or structure can be difficult to find today (if not impossible), it is essential to secure the most skilled and experienced craftsmen to work on your project. In the Wilson Family, time-honored carpentry and mill working skills have been handed down through to the 6th generation – stretching back nearly to the settling of this area at Mill Run, WV.
Functional Rehabilitation to
Full Historic Period Restoration
We know what materials to use and where to source them depending on the level of restoration work you need. From functional rehabilitation to strict period restoration for structures of historical significance, we can match the materials, scale, textures, and colors as appropriate for a restoration that will add quality and value. Wilson Quality Millwork can help preserve the charm, character, and intrinsic beauty that makes the property special – with workmanship designed to stand the test of time.
We look forward to helping you preserve your home or property for another generation. Contact us to discuss your project: (304) 636-9096.
Wilson Quality Millwork is proud to be an AWI Certified Quality Woodworker. Learn more at www.awiqcp.org.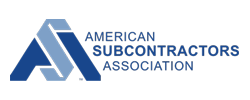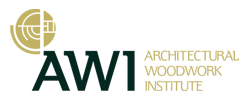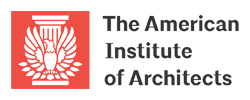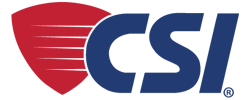 Endorsed by the American Subcontractors Association (ASA), the American Institute of Architects (AIA),
and the Construction Specification Institute (CSI)