Redefining
"Run of the Mill"

DeckWise Products
Wilson Quality Millwork is your authorized DeckWise dealer in West Virginia. We offer shipping of the entire DeckWise lineup of premium-quality deep pour epoxies, wood finishes, fasteners, wood care and hardware products.
Featuring WiseBond
World's Finest Deep Pour Epoxy
WiseBond premium Deep Pour™ epoxy is the ideal long cure resin for your live edge river table project!
This premium quality resin has a long cure time, allowing for pours up to 2" deep.
Low Heat Buildup
Minimal Risk of Damaging Surrounding Material
Ideal for Encapsulating Objects & Casting
25 Rich, Vibrant Mica Colors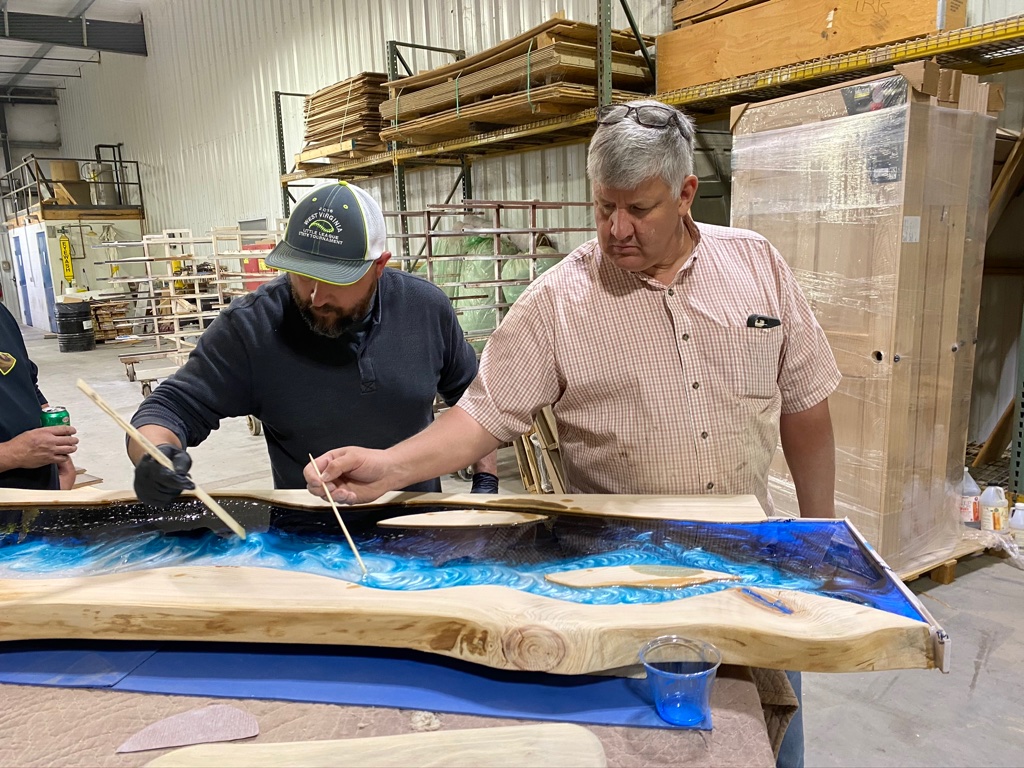 A Word About DeckWise
Like Wilson Quality Millwork, DeckWise is an American company, built on solid traditions and pride. Our team was so impressed with the integrity of the DeckWise company – and their products – that the decision to become your local authorized DeckWise dealer was one of the easiest decisions we have ever made. We invite you to experience the satisfaction of working with the same epoxies we use to create masterpieces in wood art. Visit the DeckWise website to learn more about these quality products. Contact Wilson Quality Millworks to add WiseBond epoxies or add any DeckWise product to your order. Call: (304) 636-9096.
Historic Restoration, Remodeling
and New Construction Materials
Wilson Quality Millwork offers a full line of standard and custom millwork and building products. We can provide all your historic restoration, remodeling, and new construction material needs. We serve all of West Virginia. Call and let us know what you need: (304) 636-9096.